Affordable iPhone Back Glass Replacement
Posted by Matt McCormick on January 13, 2021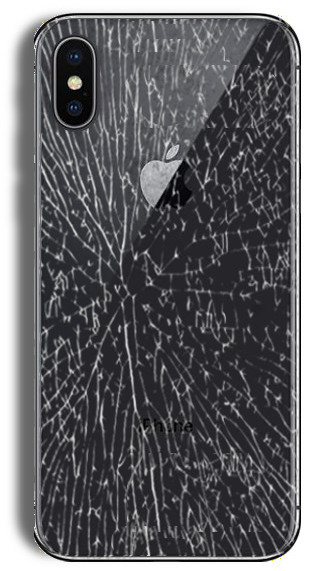 Apple did something strange with the release of the iPhone 8 - they made the back out of glass. This was a strange decision considering the #1 iPhone repair has always been a cracked front screen. But it gets worse. They not only made the back out of glass, but glued it on so tightly that an iPhone back glass replacement is extremely difficult to perform.
Some people have resorted to using dry ice (not something we'd recommend). Alternatively, some repair shops just replace the entire back housing of your iPhone. Not only is this part expensive but it requires moving all the iPhone's internal components to the new frame - a tedious and risky thing to do. This means most repair shops either don't offer this repair or they charge a fortune to do it.
Consider the iPhone X...
How the iPhone Back Glass Replacement Works
This has become one of our most popular repairs over the past year for three simple reasons:


A lot of people drop their phone and crack the back glass.


We have a reasonably priced solution.


The repair only takes about 90 minutes with an appointment.


If you live near one of our stores, you can simply schedule a repair and we'll get you taken care of quickly. If you don't live near one of our stores, don't fret, we also offer a mail-in solution for people everywhere in the United States.