Nintendo Switch Repair Now Available
Posted by Matt McCormick on September 1, 2021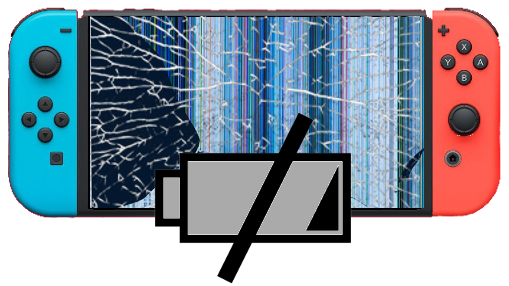 Do you have a broken screen on your Nintendo Switch (either the front glass, the LCD, or both)? Need a battery replacement? Something else? We can help!
The Nintendo Switch repair is now available at Jet City Device Repair. We've been fixing smartphones, tablets, and laptops since 2008. We have a great technicians that don't just fix devices - they are also amazing with customers. Just check out actual customer reviews for proof.
Oh, and it's less expensive than buying a new Nintendo Switch.
Where to go?
We have two retail locations in the Seattle area and one in Chicago. Don't live near one of our stores? No sweat, we also do Nintendo Switch repair through the mail.
Why Jet City Device Repair?


We've been in business since 2008.


Fixed over 250,000 devices.


More than 1,000 5-star reviews on Yelp (see our Chicago, Seattle, and Bellevue, WA reviews).


Lifetime guarantee on most repairs (1 year on battery replacements).


How long does a Nintendo Switch repair take?
The actual repair only takes an hour, but we currently stock a limited number of parts. We highly recommend contacting us to setup an appointment. If we don't have the part, we will order it (which can take up to a week) and then contact you when it comes in to setup a repair time. Then you bring it in and we fix it in 1 hour.